** It is with great sorrow that we announce the passing of Todd Walrich on July, 29th 2015. He was a husband, a friend and a racer. He will be dearly missed. If you have any outstanding work, please contact Suzie Walrich
516-316-6982 or This e-mail address is being protected from spambots. You need JavaScript enabled to view it
Welcome to the Home of Wolf Creek Racing
National Distributors of
Mikuni Automotive Sidedraft Carburetors and Parts
Manufacturer's of CV Axle Kits for Datsun 510's and Z-cars
We now stock Beta Motorsports STi R180 Side Axles!!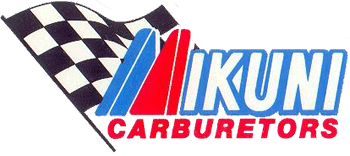 1998-1999 New York State Road Racing Championship (NYSRRC) GT4 Class Champion
1998-1999 North Atlantic Road Racing Championship (NARRC) GT4 Class Champion
To place an order for parts, email us the part#/Item#, quantity and your zip code for shipping.
We will then prepare a payment invoice we will email back to you for secure online use with CC or Paypal.