Carb Gallery
Wolf Creek Racing is an Authorized Master Distributor
for Mikuni Automotive Sidedraft Carbs and parts.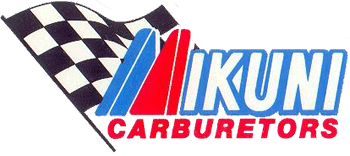 We are a stocking distributor that ships worldwide.  We have dealers in Australia, Guam, England, Germany and Canada as well as the USA.  Mikuni does a fantastic job of servicing their dealers and Distributors.  We work with Mikuni-USA and Mikuni-Japan to keep the parts flowing for our customers.
Even though Mikuni quit making complete Sidedraft PHH automoive carbs in 1995, virtually ALL carburetor parts as well as jetting and venturis are being made and supplied today.  We have an extensive refurbishment program where not only just carbs are sent to us for refurbishment but also complete assemblies including manifolds, linkages etc.
                                        Restorations & Refurbishments
We have done restorations for resto shops on both coasts and even had our carbs on 2 different Toyota 2000GT cars that were @ Amelia Island Concours as well as crossed the ramp @ The Pebble Beach Concours. 
Our refurbishments include complete dissasembly after functonal survey. Hot tank cleaning, then extensive Ultra-Sonic cleaning followed by additional hot tanking makes sure all the small internal passages are clean and clear.  Upon reassembly, all new soft parts are used, (gaskets, seals, orings, packings etc) and any hard parts needing replacement or that are missing are changed or added.  All steel bits and linkages are Re-Cad Plated for corrosion protection and the proper look.  If we are doing a complete refurbishment/restoration, we will also bead blast the manifolds, restore the isolators to new condition and reassemble the entire setup with jetting and venturi's to match the customers needs. 
Let us know how we can help you today.
Here's an example of what to expect:
 Individual Carbs
 Complete setups like this Z-car Triple